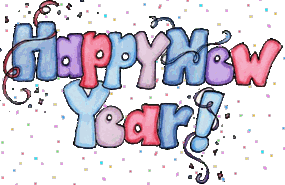 glitter-graphics.com
The men are off to the mountain to ski, and I thought I'd check in here at a computer for just a minute. I'm supposed to be at the exercise room on the treadmill already. I've made a resolution to lose weight this new year, and I don't believe I'm going to wait until tomorrow to start. I also don't believe I'm not going to eat and drink as much as I want! But I hate feeling so thick around the middle, so it's starting now.
It's snowing like crazy, and we're having a lovely day so far. We've got a great party planned for tonight... hopefully even better than last night... and it seems like a good way to rap up the old year.
I'll check in again later, hopefully!